Syndicode is looking for Senior JavaScript Developer! To encourage our future applicants we'd like to tell you more about advantages of being a programmer and make a list of sources where you can improve your skills or learn something new. Because programmer is a very interesting but challenging profession. So you always have to know the latest trends and new technologies. To simplify your task we have collected the list of courses on programming.
A few weeks ago we published the article What is it like to be a programmer. It's very true and very useful for those of you who lost the sense of what he or she is doing. But reading it you might think that the programmer's occupation is more about demotivation and broken expectations. No, it's really far from it. Working a programmer you face with everyday challenges and difficulties, but at the same time, you get improvement and new knowledge, skills, and power.
As a developer, you have the ability to create anything that comes to mind with only the help of a computer. The skill to code anything by learning programming languages. The possibility to turn ideas into reality. Some people think software development is just for nerds that like math but there are other appealing aspects that make software development a great career choice.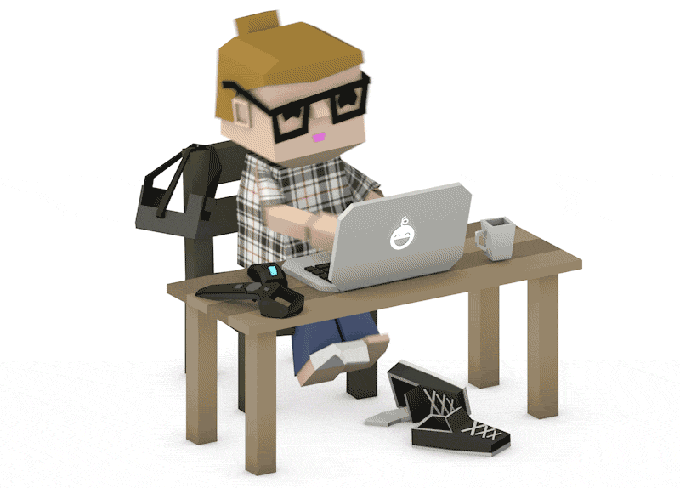 Except that it's really fun, there are many other advantages of being a programmer!
More jobs for developers
Data is becoming one of the most valuable resources of our time. But data is meaningless without structure, organization, and interpretation. Software engineers can develop applications that gather data and structure it so that business insights can be drawn from the collected information.All the world-famous companies like Amazone and Facebook along with other data/tech companies hire developers. These companies have the best prospects for the future. Don't you want to become a part of it all?
Power to create anything you want
With software development, you can act on your ideas immediately. The tools are right at your fingertips and the possibilities are endless. You have the internet filled with information to help you get unstuck and achieve your vision.
No need to know math
To enter software development you don't need to use any advanced math. As long as you know how to add and subtract, you're good. It doesn't matter where did you come from (let it be music or literature). Some of you might even find similarities in music and software creation.
Mobility: you can take your computer everywhere
Your computer is your tool and without it, well, it would be like a lumberjack without an axe or a fireman without a fire. However, no one ever said that you can't take your computer places. As a freelancer programmer or remote worker, you can even travel the world with your computer. Not all dev jobs are remote but some of them will give you the option to work from home a couple of days a week. That means you are more flexible than the ordinary office worker.
No need to spend money to learn to code
One of the most amazing things about software development is that you can learn it on your own. Without books or the teacher, just the internet. Most of the engineers are self-taught and companies usually love it. Because software development is continuous learning. If you don't keep up with the latest technology, you are left behind. Self-taught engineers have already learned the dynamic of teaching themselves so they can continue to do it throughout their careers.
Of course, there are some paid and more advanced courses. Or the certificates you can buy. But overall, all the information you have to learn to become a software developer is free of charge and available on the internet.
We are happy to share with you some sources that will help you to learn software development.
Courses on programming
If you know any other good online courses worth sharing, leave your comment and we'll add this courses to this article.
We hope you will find this material useful!
Stay tuned and subscribe to our weekly newsletter.